It takes a courageous community to make a lasting impact on sexual assault here at UMBC and beyond. Change requires the courage to SPEAK OUT, to LISTEN, to LEARN, and to TAKE ACTION. We are grateful for the courage of the community members who have shared their experiences of sexual assault and harassment. We must fully live our campus values – INCLUSIVE EXCELLENCE, COLLABORATION, INNOVATION, and IMPACT – to make UMBC a safer, more caring living, learning, and working environment for all. We commit to reach together and do better because this is urgent work that impacts us all.
The UMBC community is having important conversations about the prevention of and response to sexual violence/misconduct, and its impact on campus safety and well-being. We are proud of our students, faculty, staff, and alumni for sharing their experiences and working to help UMBC live out our values.
We are taking action on what we learn together, developing a productive dialogue, and creating a coordinated campus response to incidents of sexual and gender-based harassment and violence — a response that is proactive, caring, and inclusive.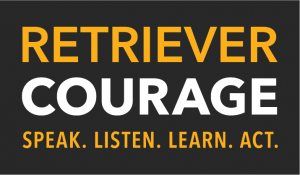 We are having focus groups on sex, consent and hooking up.
The Division of Students Affairs is working to create a program regarding the issue of sexual consent and we are looking for student input.  We would like to conduct focus groups about consent,...
Posted: November 19, 2013, 4:48 PM
Check out this Great Program offered at the Women's Center
The Women's Center is looking for men to participate in this program.
Posted: January 31, 2013, 11:11 AM
Tell your friends to sign up today!
Please share with others about the opportunity to be trained in Green Dot. We are having 2 trainings for the Greek community this week. One training is this Friday, November 9th from 12-5 and the...
Posted: November 5, 2012, 11:33 AM